Customer Reviews
01/09/2021
Chris G.
United Kingdom
01/08/2021
Anthony.G
United Kingdom
Amazing quality
I am so happy with my t-shirt. Amazing quality and design and I think the packaging is a great idea too. Most importantly, I love the fit and feel of the t-shirt, it makes me look great! Thank you BRUTUS GOLD BOUTIQUE for an amazing experience overall.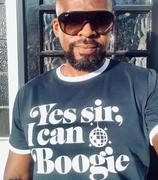 01/08/2021
Brutus Gold Boutique
01/01/2021
Nigel B.
United Kingdom
As expected
It was advertised as quality and that's what I got. Starting with the packaging and thank you card, it was a lovely experience. Most importantly the tee-shirt fits well and feels nice. Time to boogie!
12/29/2020
Gwen R.
United Kingdom
Overjoyed.
My wee boys were overjoyed on Christmas morning! Excellent customer service who upgraded my order to next day at no extra cost ensuring i had the three T's.
12/28/2020
Jane L.
United Kingdom
excellent product and seem like nice guys
ordered 5 Scotland t shirts in various colours and sizes and am delighted with them all. Took a wee while to come but probably because of Covid and Christmas. Will definitely order from Brutus Gold again.